Jeffrey Fritz and Laura Buffone of Green City Coldwell Banker are working on the cutting edge of new real estate marketing techniques, helping home sellers in Southern California maximize profits and turnover homes quickly. Years ago, the most common advice a realtor would give to a homeowner looking to market and sell their home was to get the property on the MLS, have an open house and bake cookies so that the buyers would feel "at home" and make an offer. These days, realtors like Fritz and Buffone use detailed marketing strategies targeting only buyers most likely to buy in an area and price range.

​​​​​​​Selling a home has gone high tech with apps and event listings posted, not only on the traditional MLS website, but a multitude of third party websites with detailed property information, given to potential buyers even before they've driven by the home.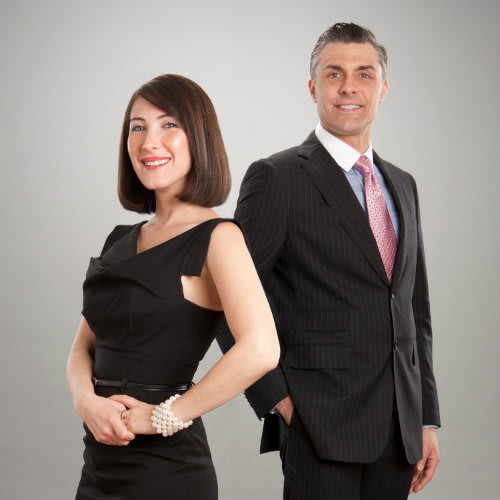 The Green City Coldwell Banker duo has a proven track record of selling homes at the highest price per square foot in their respective communities because of their focus on combining the power of new technology with excellent staging, professional photography, next level detailed property information, in-depth neighborhood and market research and, a twist, using the services of a consumer psychologist to identify the most likely buyers for a home. A consumer psychologist tours the home with Fritz and Buffone, then creates a specialized staging design plan to speak directly to the potential consumer through highlighting the home's best points and addressing potential buying objections from the viewpoint of the consumer.

Jeffrey Fritz says, "One of the first things we do for sellers is set up a meeting with our stager who is also a consumer psychologist. She helps with staging the home. What identify what we need to clear out, how we need to reposition existing furniture that may be there and what needs to be brought in before the home goes on the market." For example, if the consumer psychology feels that a home would be most attractive to families, she might suggest an area be set up as a small office or nursery versus a place for a pool table.

The team then creates a professional marketing package for the home. This includes important elements such as setting up a professional photography session once the staging is complete and adding floor plans with measurements and room dimensions for potential buyers to envision the home's interior spaces and how their own belongings would fit into the space. Laura Buffone adds, "We also do extensive research on demographics, schools, neighborhoods and communities. We use this information to capitalize on the potential of that home and its unique location."

Jeffrey and Laura focus on quality marketing and attention to detail in every area of listing a home. "We ask our clients to give us a detailed list of every improvement they have made from the time that they have purchased the home up until now. We put that information in because there are a lot of expensive components to a home that aren't visible when you walk through it," Fritz explains, "If you've updated the plumbing, electric, sewer line—it adds value— homebuyers today are more educated, they often are looking at what price a home previously sold for to qualify the asking price, but many improvements may have been made to the property since it was last sold, accounting for a higher listing price."

Green City client, Justin Sloggatt says, "You want your real estate agent to be a guardian of capital for you. Many agents operate with a disconnect from their buyers/sellers because ultimately at the end of the day it's not their money that's on the table. With Jeffrey Fritz and Laura Buffone, I felt they really were working to maximize my sale price and achieve my goals. They are my go to team for all things SoCal Real Estate."

​​​​​​​Jeffrey Fritz was recently named "Top Real Estate agent in Los Angeles" by LA Magazine. For more information about prepping your home for sale using consumer psychology contact Jeffrey Fritz and Laura Buffone from Green City Coldwell Banker at this website.